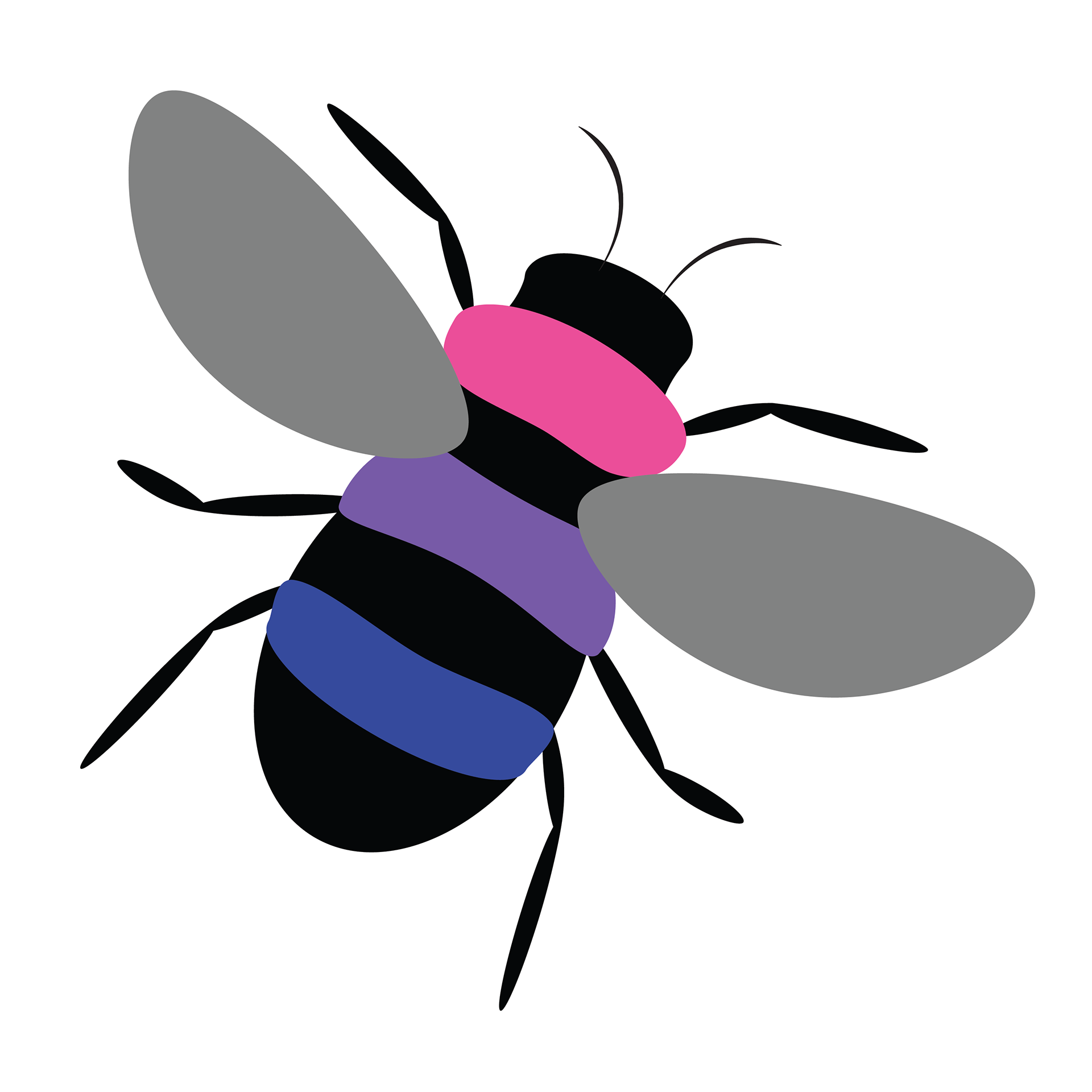 Creating an Icon: the BRC Bee
For the Bisexual Resource Center's 30th anniversary in 2015, they wanted a new icon to represent the bisexual community. Since "bisexual" is the "b" in LGBTQ, it seemed only natural that its new logo would be a bee.
I developed the idea into an icon, which has been used in the BRC's official logos, promotions, and merchandise ever since.